In 1979 Tricia Harvey and I moved from Dallas with dreams of starting a Metropolitan Community Church (MCC) in Abilene. We wanted a place where all of our LGBTQ+ family could feel safe and welcome. Our first service was held on October 5, 1980. Forty years later Exodus MCC is as strong as ever. The message we wanted to be heard loud and clear throughout the entire Big Country is that God loved LGBTQ+ people just the way we are, that we're marvelously and wonderfully created by a God of Love and nothing could change that.
Through the years we faced many challenges. But through it all, we had faith in our LGBTQ+family and by 2000, Exodus MCC had its own property on 1933 S 27th St. in Abilene, where it is still located today. When I first heard about PRIDE 2021 I was excited. It is breathtaking to think that those seeds that Tricia and I planted in 1979 could have helped lead to something like this: a full-on Pride event! It is a joyous thing to see a new generation taking on the mantle of equality and running with it. All of the fighting I did in the 70s and 80s, the AIDS crisis, watching close friends suffer, marching and rallying for marriage equality, turns out it all meant something, and that fight still means something. I was born a fighter just as much as I was born gay and I'm in that fight for the long haul.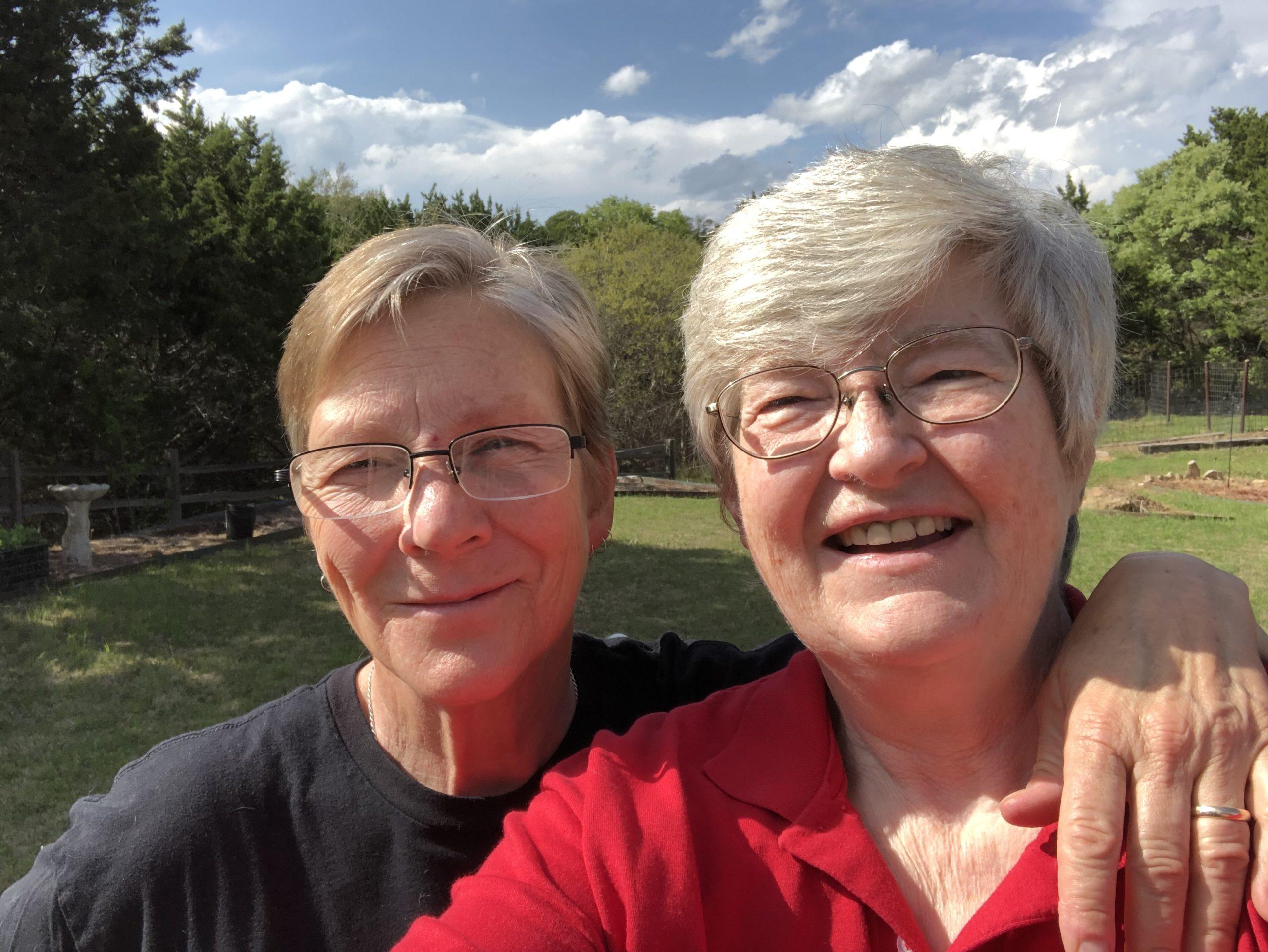 When my wife Carol and I heard about PRIDE we knew we didn't just want to sit on the sidelines. We wanted to be a part of this amazing experience! We believe that we can do amazing things when we join together. We are so incredibly proud to be a part of the West Texas LGBTQ+ community. When we saw the opportunity to do something we did it! That's why we decided to offer this challenge donation. We can do great things together and I know that we will. Let's all do what we can to make Pride happen. It's up to all of us to do our part.
Time to rise up, share our talents and resources, and come September, celebrate our PRIDE!