Rocky Horror/MST3K Double Feature Fundraiser
July 24, 2021 @ 8:00 pm - 11:45 pm
Play Faire Park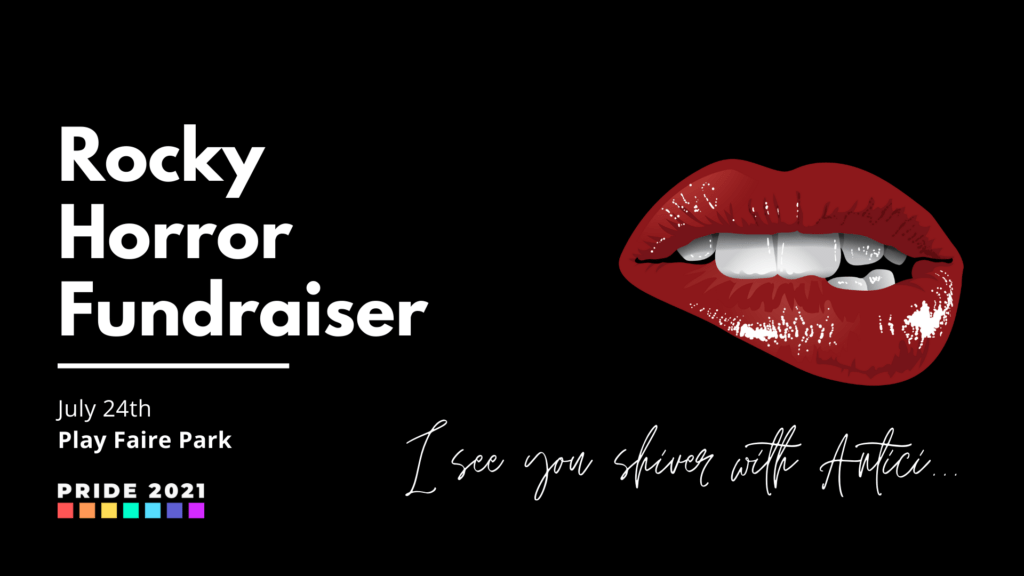 Come out and have fun while watching the cult classic "The Rocky Horror Picture Show" at Play Faire Park.
But before the main event, enjoy a classic MST3K movie (TBD). Watch the MST3K gang riff on a horrible movie!
The APA will be raffling off prizes to fundraise for PRIDE 2021 happening this September. So make sure you bring cash to make a donation!
The Movie and Raffle Prizes will be listed once they are collected and decided!
Come play a round of minigolf, give a donation to help us with PRIDE 2021, and join in on the fun with Play Faire's yearly tradition of airing this great movie!
Play Faire Park
2300 N 2nd St. Abilene TX